Lieutenant Kevin Klaerner, Support Services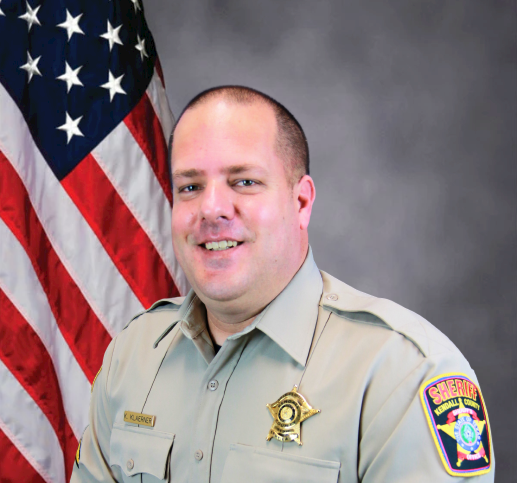 Lt. Kevin Klaerner began his Law Enforcement career in 2003 with the Kerr County Sheriff's Office in Kerrville, Texas. Born and raised in the Texas Hill Country and Kerrville area, his roots of service and dedication to law enforcement run deep as he chose to follow in the footsteps of family members before him who served over a decade in Gillespie County. Kevin served as a detention officer which led him to pursue and obtain his Peace Officer's License in 2006. Kevin Klaerner has had the honor of being a part of the Boerne and Kendall County community since 2007 where he has worn many hats. Kevin started his career in Kendall County on patrol, was promoted to a patrol supervisor, transferred into the schools as a School Resource Officer, and was promoted in 2019 to Community Services Sergeant. Kevin was promoted to Lieutenant over the Special Services Division on January 1, 2022.
In his 15 years, Kevin has obtained his Master Peace officer's license, is a Texas Crime Prevention Specialist, holds his Advanced School Resource Officer License, is a Certified D.A.R.E Instructor, and has obtained multiple different leadership certifications.
Kevin has a passion for serving others, and he believes strongly in teamwork and communication. He has taken pride in using his role at the Sheriff's Office to reach out and make connections and build relationships within the community through programs such as Citizen's Police Academy, National Night Out, Coffee with a Cop, and Blue Santa. Over the past 5 years, he has been a part of instructing community members about ways to respond to an active shooter in a class known as Civilian Response to Active Shooter Events (CRASE). Due to Kevin's continuous growth in programs within the community, the Sheriff's Office created the Support Services Division and promoted Kevin to Lieutenant to lead this division.
The youth of Boerne and Kendall County is especially near and dear to his heart. Kevin loves taking part in interacting with children about safety through school bike rodeos, DARE, Shattered Dreams, and Teens in the Driver's Seat. He also had the opportunity to organize and create the Comfort Youth Football Association which provides children 3rd grade through 6th grade an opportunity to develop sound fundamentals and character.
Part of his role through Community Services required Kevin to communicate effectively with the community and media in times of emergency to ensure safety and for other various public information needs. Within the Office, he also serves as Family Assistance Officer, Peer Support Officer, Community Mental Health Supervisor, School Resource Officer Supervisor, grant writer, and program manager for the Law Enforcement Recognition program. Kevin's faith in God motivates him to keep using his talents and gifts to continually seek ways to help reach others in need.