New Emergency Alert System
09/11/2023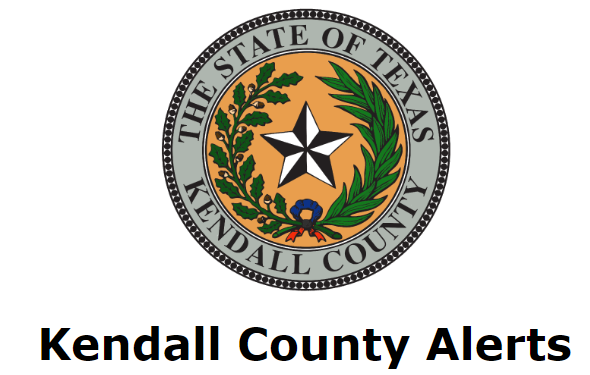 In a commitment to enhancing public safety and ensuring rapid and effective communication during emergencies, Kendall County is proud to announce the launch of the Wireless Emergency Notification System (WENS). This state-of-the-art emergency alert system is designed to provide the community with real-time alerts and critical information, empowering individuals and first responders to make informed decisions when it matters most.
Key Features of WENS:
Instantaneous Alerts: WENS delivers emergency notifications in real-time, ensuring that critical information reaches individuals swiftly, allowing them to take immediate action to protect themselves and their loved ones.

Multi-Platform Integration: WENS leverages various communication channels, including text messages, email, social media, and more, to reach as many people as possible. Residents can choose their preferred method of communication to receive alerts.

Geographically Targeted Alerts: WENS allows for precise geographic targeting, ensuring that alerts are sent only to those affected by a specific emergency, reducing unnecessary panic and alarm.

Customizable Alerts: Users can tailor their alert preferences to receive information on various emergencies, such as severe weather, natural disasters, public safety threats, and more.

Multilingual Support: WENS supports multiple languages to ensure critical information is accessible to all community members, regardless of their language proficiency.

Integration with NOAA Weather Alerts: WENS seamlessly integrates with the National Oceanic and Atmospheric Administration (NOAA) weather alerts, providing up-to-date weather information and warnings to keep residents safe.

First Responder Connectivity: WENS offers a direct line of communication between emergency services and the community, allowing first responders to convey crucial information during emergencies and coordinate response efforts effectively.

User-Friendly Mobile App: The WENS mobile app provides a user-friendly interface for residents to receive alerts, access emergency resources, and report incidents.

Accessibility Features: WENS is designed with accessibility in mind, ensuring that individuals with disabilities can receive and understand emergency notifications through various accessible formats.

Privacy and Security: The security and privacy of user data are paramount. WENS adheres to stringent data protection measures to safeguard personal information.
We encourage all residents to register for WENS alerts to stay informed and connected during emergencies. To sign up, click the link below or download the WENS mobile app from the App Store or Google Play.