National Police Week
05/15/2023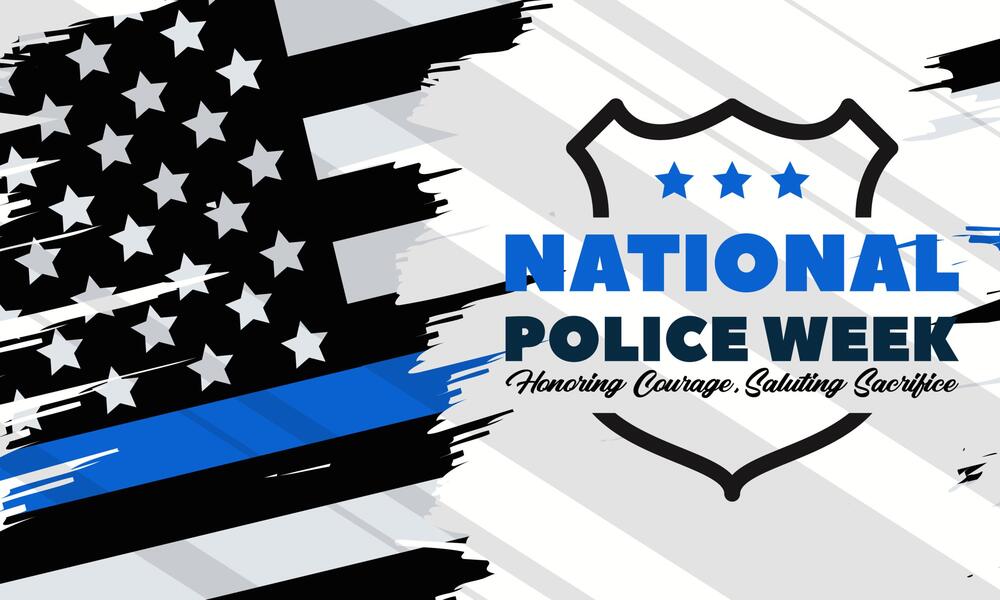 In 1962, President Kennedy proclaimed May 15 as National Peace Officers Memorial Day and the calendar week in which May 15 falls, as National Police Week. Established by a joint resolution of Congress in 1962, National Police Week pays special recognition to those law enforcement officers who have lost their lives in the line of duty for the safety and protection of others.

National Police Week is a collaborative effort of many organizations dedicated to honoring America's law enforcement community.
National Police Week offers honor, remembrance, and peer support while allowing law enforcement, survivors, and citizens to gather and pay homage to those who gave their lives in the line of duty. Thank you to all the brave men, women, and four-legged officers that sacrifice their lives and run towards danger to save the innocent lives of the people they serve. More importantly, we remember the brave men and women who have lost their lives and paid the ultimate sacrifice. We remember you and honor you, not just today, or during Police Week, but every single day. You are missed dearly and the blue line gets a little thinner every time an officer pays that sacrifice.