Counterfeit Auto Parts
06/16/2021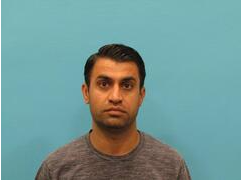 On June 15, 2021, at approximately 10:00 am the Kendall County Sheriff's Office along with agents from Homeland Security, South Texas High-Intensity Drug Trafficking Area, and the Brand Protection Agents from Ford, Jeep, and Toyota executed a search warrant at Prestige OFFROADS located at 41205 IH 10 W Frontage Road, Boerne, TX, 78006. The search warrant resulted in the recovery of approximately 900 counterfeit vehicle parts for a monetary value of $582,681.00 along with 11 vehicles that were seized. Some of these counterfeit parts were shipped to the suspect from foreign countries. This search warrant was the result of a month-long investigation into this business with undercover deputies making several purchases of counterfeit auto parts.
Craig Larrabee, Acting Special Agent in Charge, HSI San Antonio said "These operations are very important to public safety and are only successful through strong federal and local partnerships. Individuals who sell counterfeit goods are placing unsuspecting consumers at risk of serious injury or death. Today's enforcement action is another example of HSI's commitment to safeguarding the American people and protecting the integrity of U.S. commerce."
The owner of the business Nader Ahmadi was taken into custody and charged with a 1st-degree felony offense of Trademark Counterfeiting. Brand Protection Agents took custody of the counterfeit auto parts. The investigation will continue and the suspect may face additional charges at a later date.
Sheriff Al Auxier said "We are dedicated to providing the safest environment and highest level of service possible to improve the quality of life for all citizens of Kendall County. I am thankful for the relationships we have built with our state and federal law enforcement agencies that assist us with operations like this one without hesitation."