COVID-19 Mobile Testing Station
04/28/2020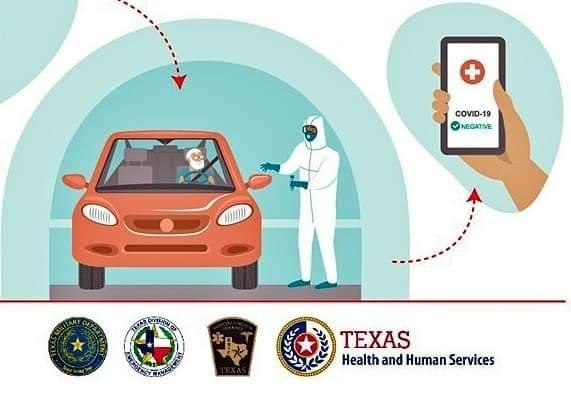 The Kendall County Emergency Management Office has been notified that a free mobile COVID-19 testing station will be set up at Champion High School on Friday, May 1 from 9 a.m. to 5 p.m.
Starting on Wednesday, April 29 people can call 512-883-2400, or go to "txcovidtest.org", to be screened and to get an appointment for a time to be tested. Testing will not be provided to people who just drive up to the testing site. The test is conducted by appointment only.
Anyone with the primary symptoms of the coronavirus, which include fever and dry cough, will be eligible for the test without needing a prescription from a medical professional. A screening process will be in place and administered by State Health Department personnel trained to gather information and assess symptoms which could suggest that a person should be tested for COVID-19.
People who are being tested will stay in their car and be administered the test without leaving their vehicles. Even though people receiving the tests and will not leave their cars, Boerne ISD will continue to keep our buildings clean and sanitized and continue to follow CDC guidelines. In addition, Boerne ISD will close down the Drive-up Wi-Fi hot spot location in the Champion parking lot on this date